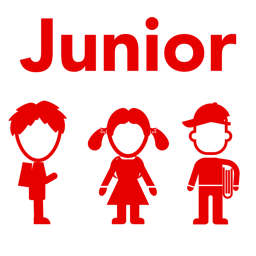 Junior Infants
View the videos below to help your child with jolly phonics
iPhone and iPad Apps to help your child with Phonics and Maths
Jolly Phonics Letter Sounds
Start your child's journey in reading and writing. Join Bee and her friends as they explore the enchanting letter-sounds garden and discover the main 42 letter sounds of English through a series of captivating games.
This beautifully animated app enables your child to learn the letter sounds (including digraphs), letter formation, blending the sounds for reading and identifying letter sounds in words for spelling and writing. Together these skills give your child the best possible start as they learn to read and write.
Ideal for children aged 3+, the Jolly Phonics Letter Sounds app provides hours of educational enjoyment.
Jolly Phonics leads the teaching of phonics around the world. It is the most effective way to teach reading and writing, enabling children to achieve outstanding results at school and at home.
Suitable for children aged 3+
Choice of American or British English Audio (this can be toggled within the information page)
Choice of print or precursive letters* (this can be toggled within the information page)
Allows multiple and personalized profiles
Activities for learning the main sounds in English.
The children learn to:
hear the letter sounds
recognize the letter sounds
see letter formation
write the letters themselves
blend sounds in words for reading
identify sounds in words for spelling
7 bonus games to unlock
Tested and loved by children
Guidance for adults providedWhile this App works on iPhones and iPod Touches that meet the minimum requirements, it is best viewed on iPad devices due to the bigger screen size.*Precursive letters have joining tails to assist with learning joined-up writing; print letters have no joining tails.
Learn the names and sounds of each letter with the Hairies. AWARD WINNING APP! EDUCATION RESOURCES AWARD.
Interact with animations and trace the letter shape onscreen with your finger.
Play games to reinforce learning and build letters into simple words.
Letter sounds come to life with animated characters.
Learn to form each letter shape with your finger.
Play games to blend letter sounds into first words.
Includes upper case letter names.
Multisensory learning by UK specialist teachers.
Letters are introduced in six colour-coded stages
Compatible with iPhone, iPod Touch and iPad. Requires iOS 3.0 or later.
Join Milo the Meerkat and his sidekick Puffs at the zoo on a phonics learning adventure! Duck Duck Moose Reading has 9 different word and letter activities that help kids learn by feeding and playing with flamingos, monkeys, lions, and more. Collect animals and make your own zoo scene as you learn more letter sounds.
9 WORD AND LETTER ACTIVITIES
Teaches phonics – the letter sounds for all consonants, short vowels, and long vowels
Practice spelling consonant-vowel-consonant (CVC) words
PARENT REPORTING
Includes a new reporting tool so teachers and parents can see how a child is progressing and which letter sounds they have learned
DEVELOPED WITH EDUCATORS
Based on the Common Core State Standards – Foundational Skills of Reading
Developed in conjunction with a Stanford University educator, Jennifer DiBrienza, PhD in Early Elementary Education, and a former NYC public school teacher (K-Grade 2)
Tested extensively in classrooms
BASED ON COMMON CORE STANDARDS
Letter-sound and word activities
Recognizing and naming lowercase letters
Demonstrating knowledge of letter-sound correspondences
Isolating and pronouncing sounds in CVC (consonant-vowel-consonant) word
• Featured by Apple as 'New and Noteworthy' for iPad and iPhone, and in 'Apps For Learning to Write' & 'Apps for Kids'
• Editor's Choice Award for Excellence in Design – Children's Technology Review
• Used in US Schools (27K units sold to schools)
• More than 110,000 Units Sold
Word Wizard is a unique app that lets kids hear the sounds of letters and words using a talking movable alphabet. Featuring advanced text to speech capabilities, the app can pronounce and spell-check an unlimited number of original words and sentences built using the movable alphabet.
Word Wizard also provides spelling practice with a list of more than 1,400 questions and answers, and the best is that you can add your own words to create any spelling quiz, and track the progress of your kids thanks to detailed reports.
• The New York Times
"This is an important breakthrough in reading instruction, because it leverages the iPad's size, powerful speech synthesis abilities and touchscreen, so that every letter can be a building block of phonetically accurate sound"
• Apple
Featured as 'New and Noteworthy' for iPad and iPhone, and in 'Apps For Learning to Write' & 'Apps for Kids'
• Children's Technology Review
Editor's Choice Award for Excellence in Design – 4.8 stars out of 5 – "Turn your iPad into a talking alphabet/language generator – and the perfect tool for a child just starting to experiment with letters and their sounds"
Junior Infant Inital sound videos
How To Help Your Child In Maths
http://www.ncca.ie/en/Curriculum_and_Assessment/Parents/Primary/Infant_classes_Maths_resources/Infant_Classes_Maths_Resources.html