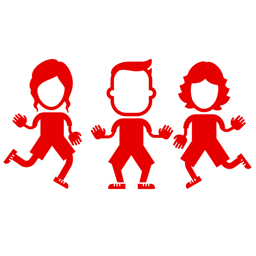 Active Team
Active Week 2016 
May 30th – June 3rd 
Our 2016 Active Week is in full swing at the moment and we are blessed with the weather 🙂
The children have activities everyday to keep them fit and active. Some activities include football, cricket, camogie, soccer, boxing, zumba, rowing, orienteering, yoga and Taekwondo.
Every class will be participating in a Fun Walk during the week to raise money for the school and your contributions and donations are greaatly appreciated.
On Wednesday 1st June, every child in the school participated in The Global Running Day Run . The children had to run 1 mile and every group posed for a photo afterwards which was uploaded to Twitter using the hashtag #globalrunningday 🙂
Our annual Sports Day will take place on Friday 3rd June 2016 in Dr.Crokes football pitch. Please ensure your child has plenty of water and sunscreen for the day. The children will be participating in activities all day and of course the much anticipated Teachers vs 6th Class competition will be back again for another year!
Every morning during Active Week the children start the day with a Wake Up and Shake Up Activity. Here are 5th Class doing their activity, having lots of fun and getting ready for the day!